Regular price
Sale price
$295.00
Unit price
per
Sale
Sold out
Exercise and stretch on your bed instead of getting up and down from the floor. Designed by a Physical Therapist and an Engineer, the PhysioBoard converts your bed into a firm padded exercise surface.
Product details:
Length: 69 inches

Width: 28-1/2 inches

Weight: 11 Ibs
Highlights:
Lightweight and portable

Strong and rigid

Medical grade fabric 

Water resistant

Patent pending 

Created by a Physical Therapist & Engineer

Made in the USA
Note: The current maximum weight limit is 325 lbs.
View full details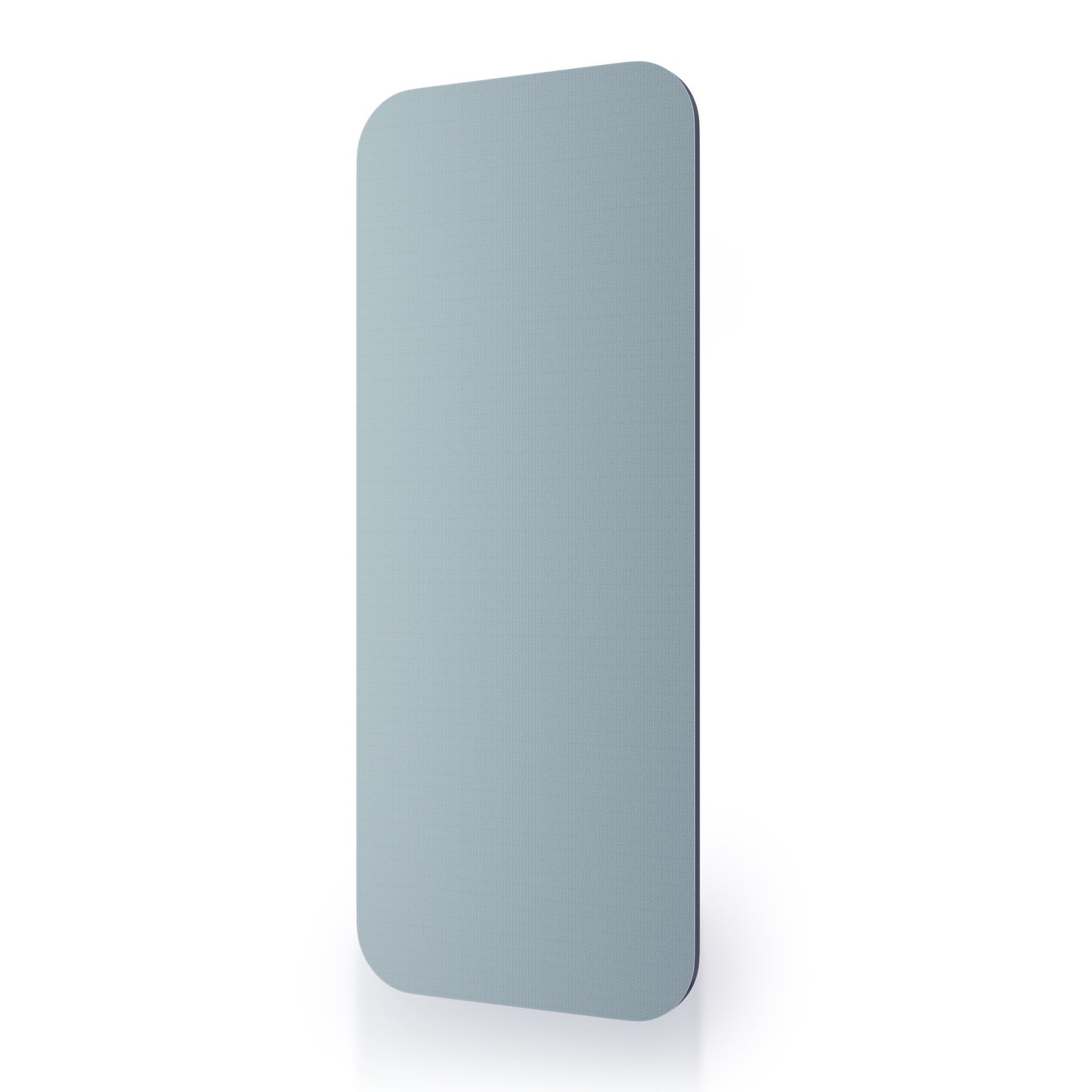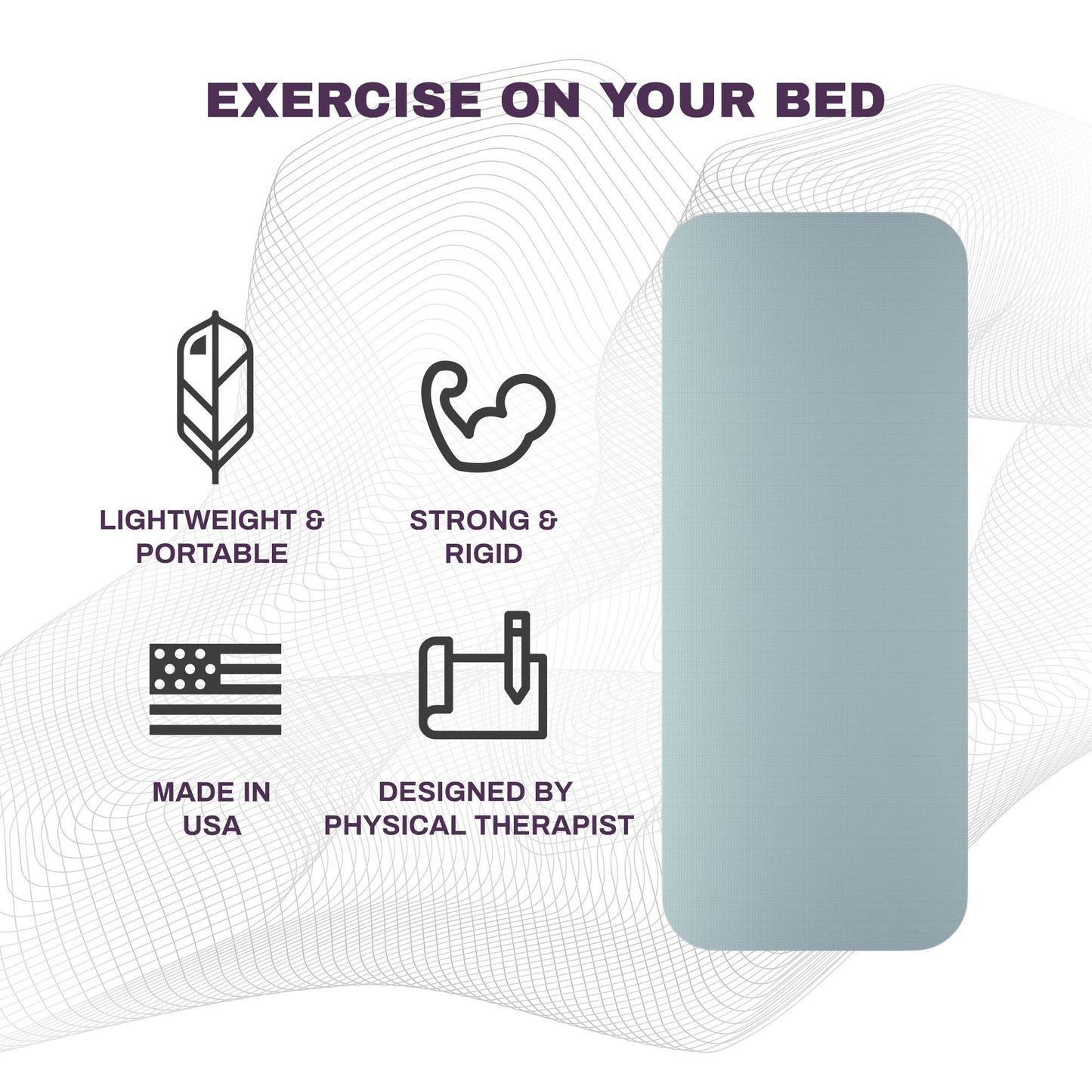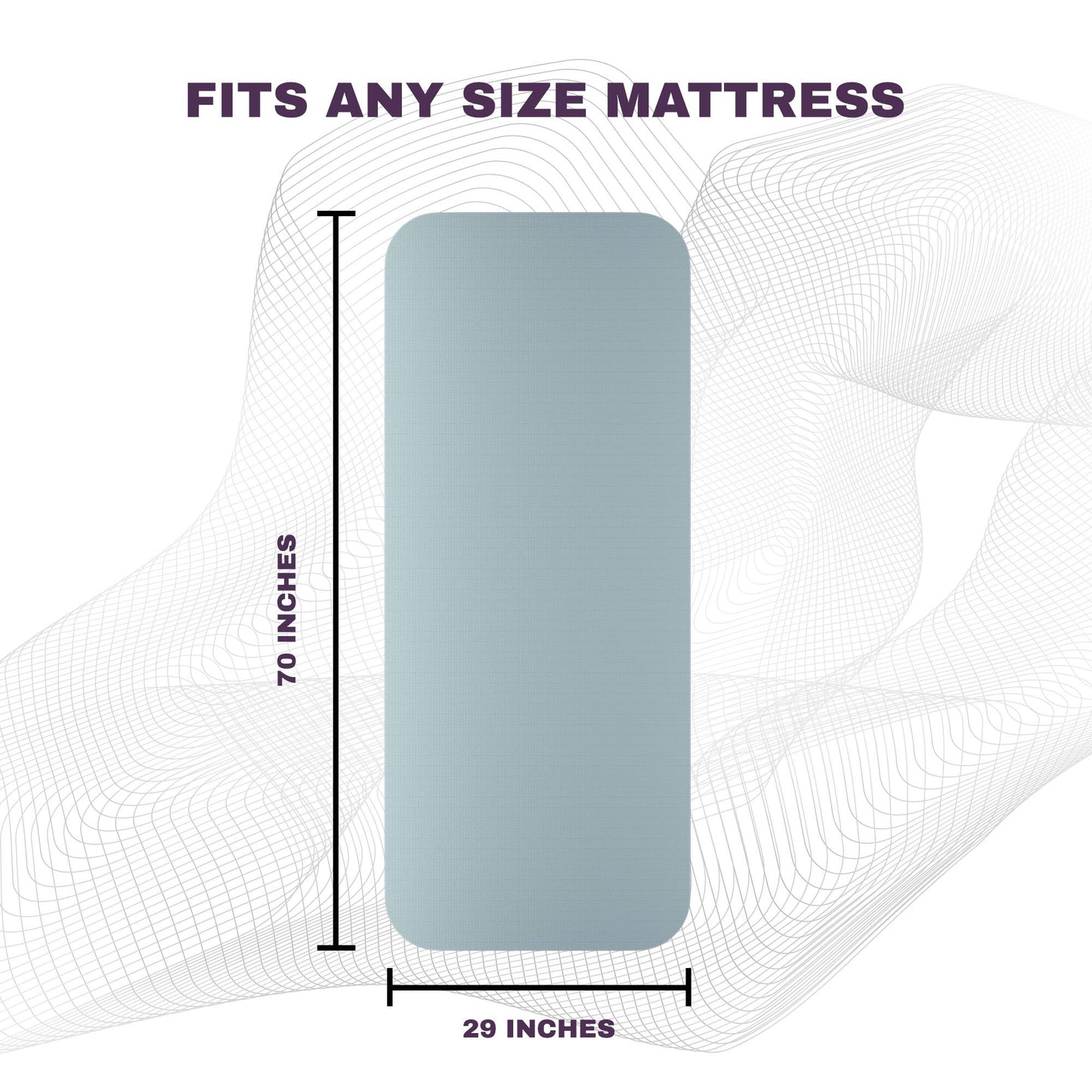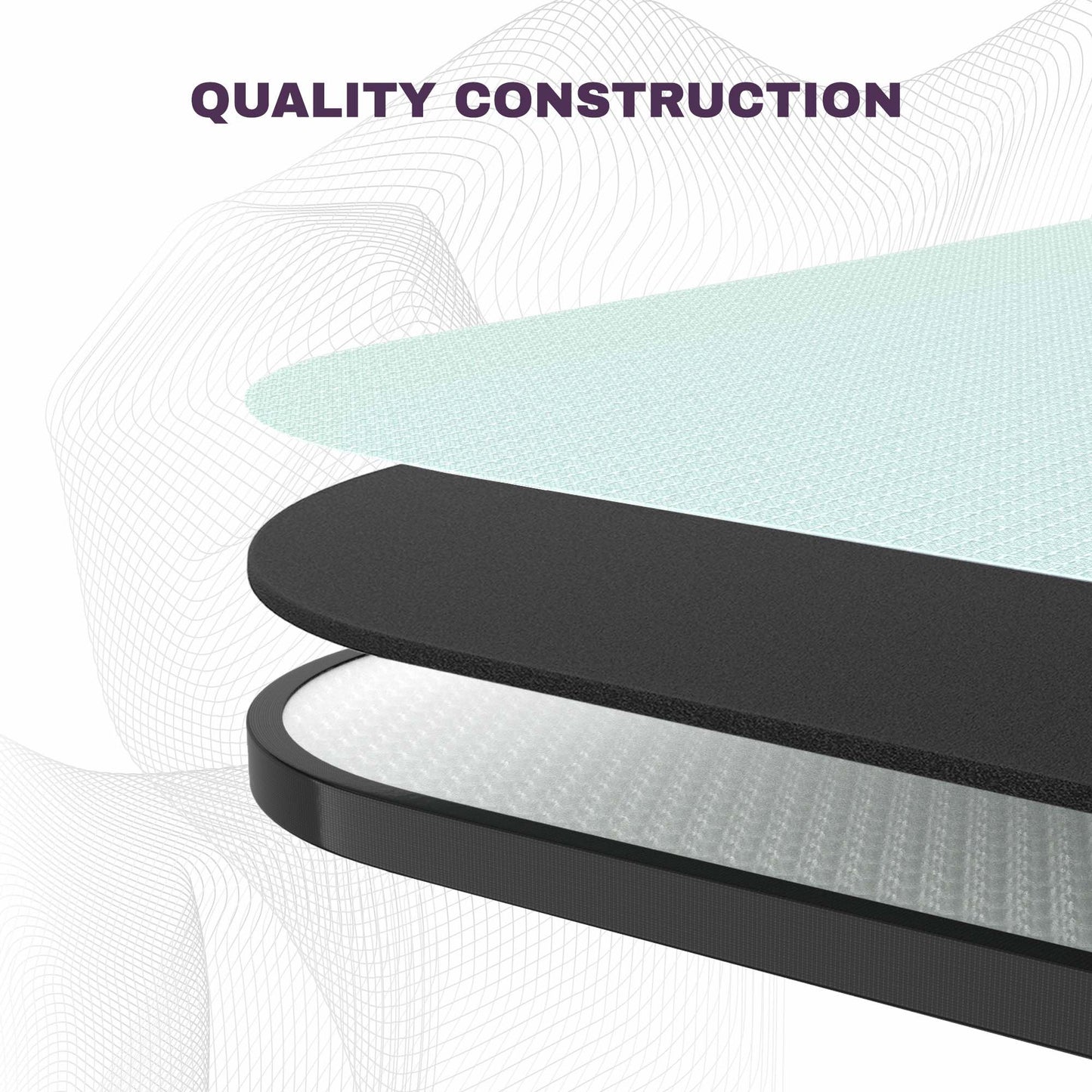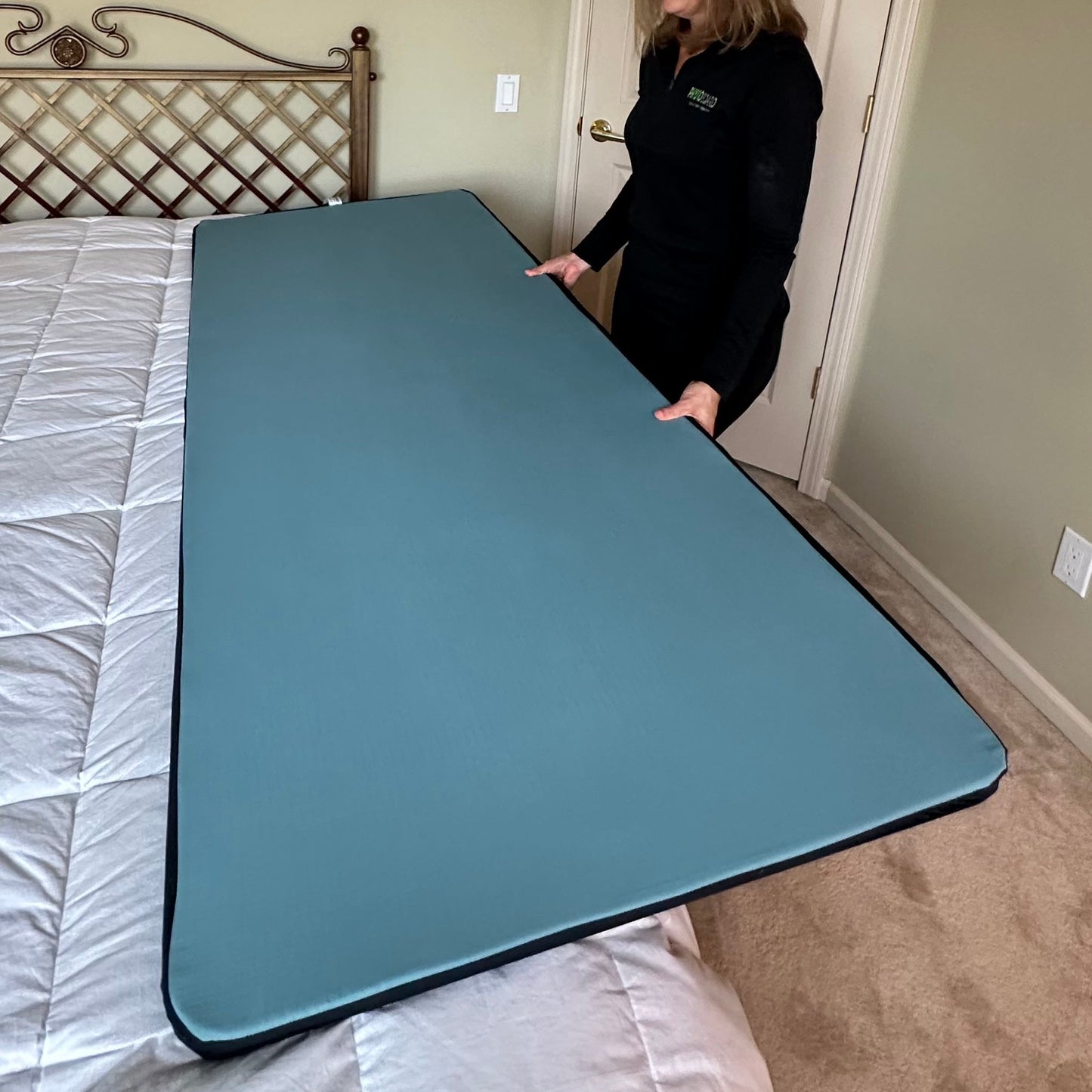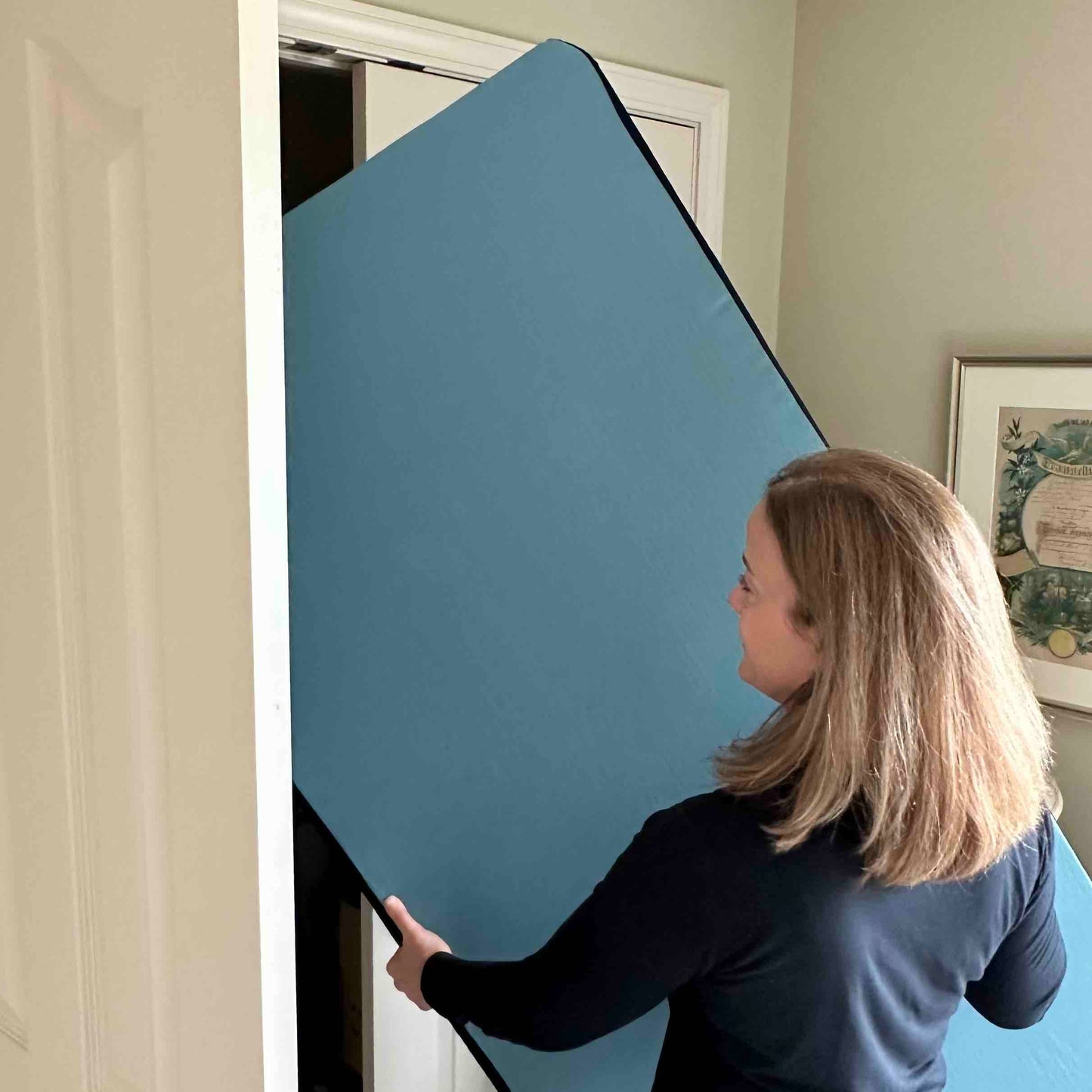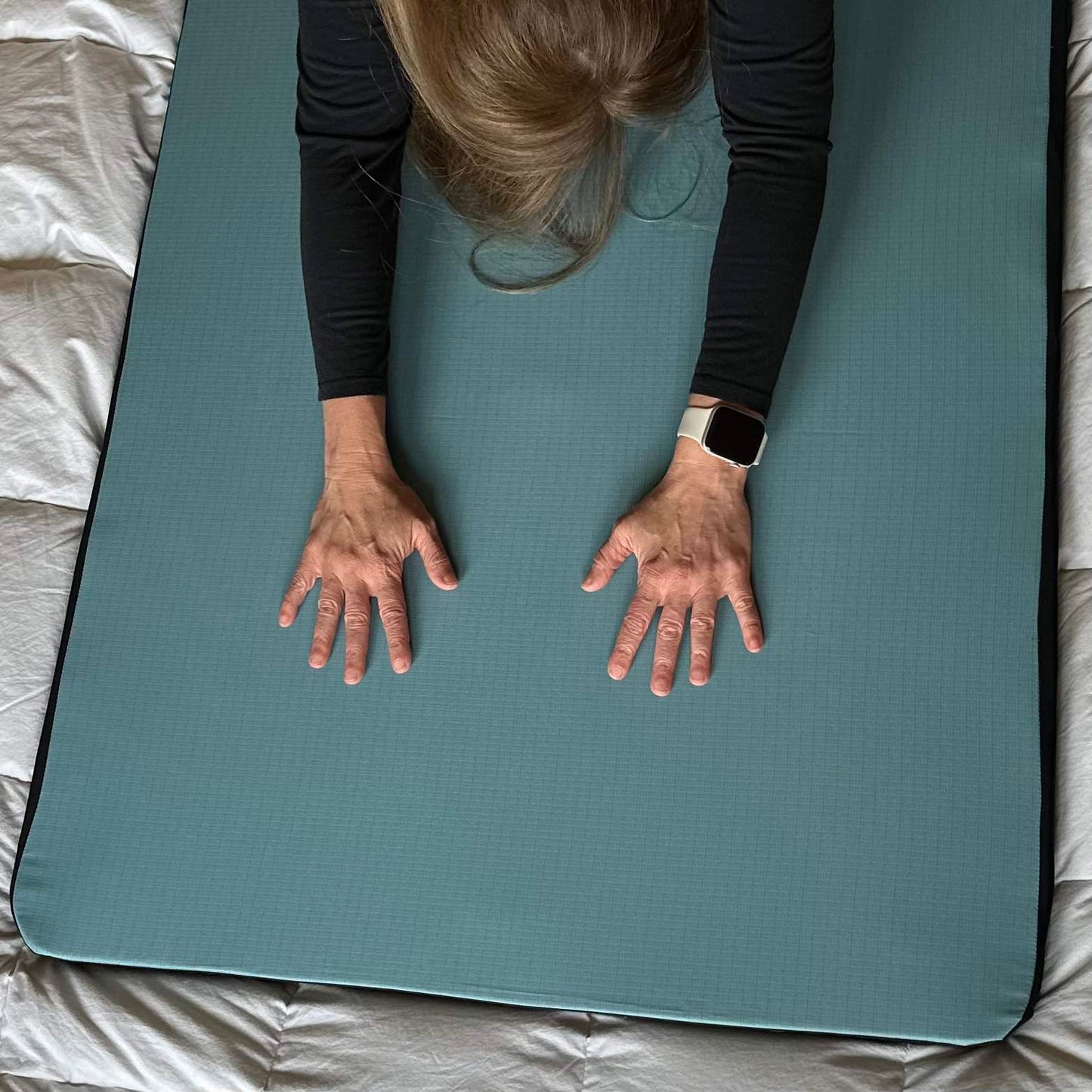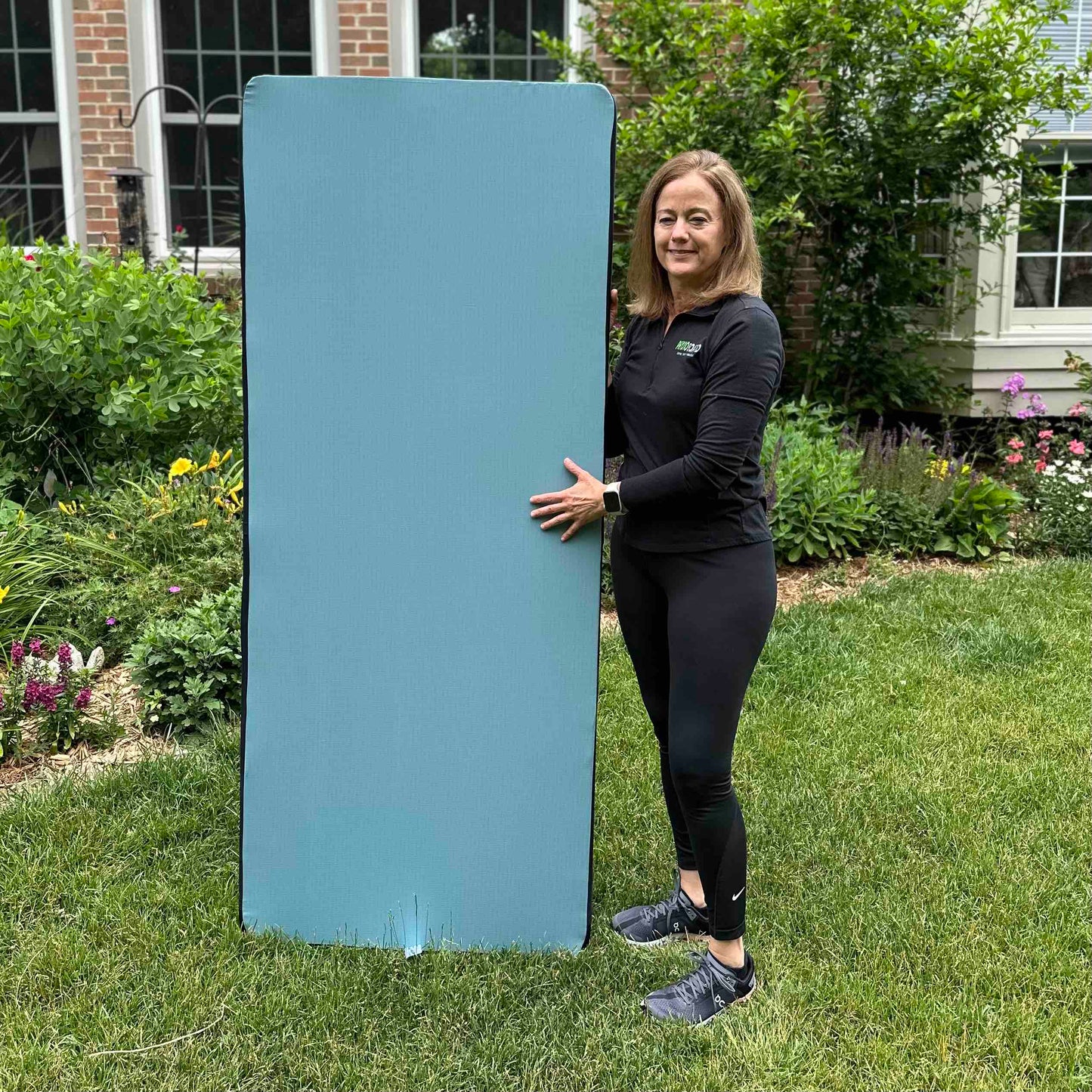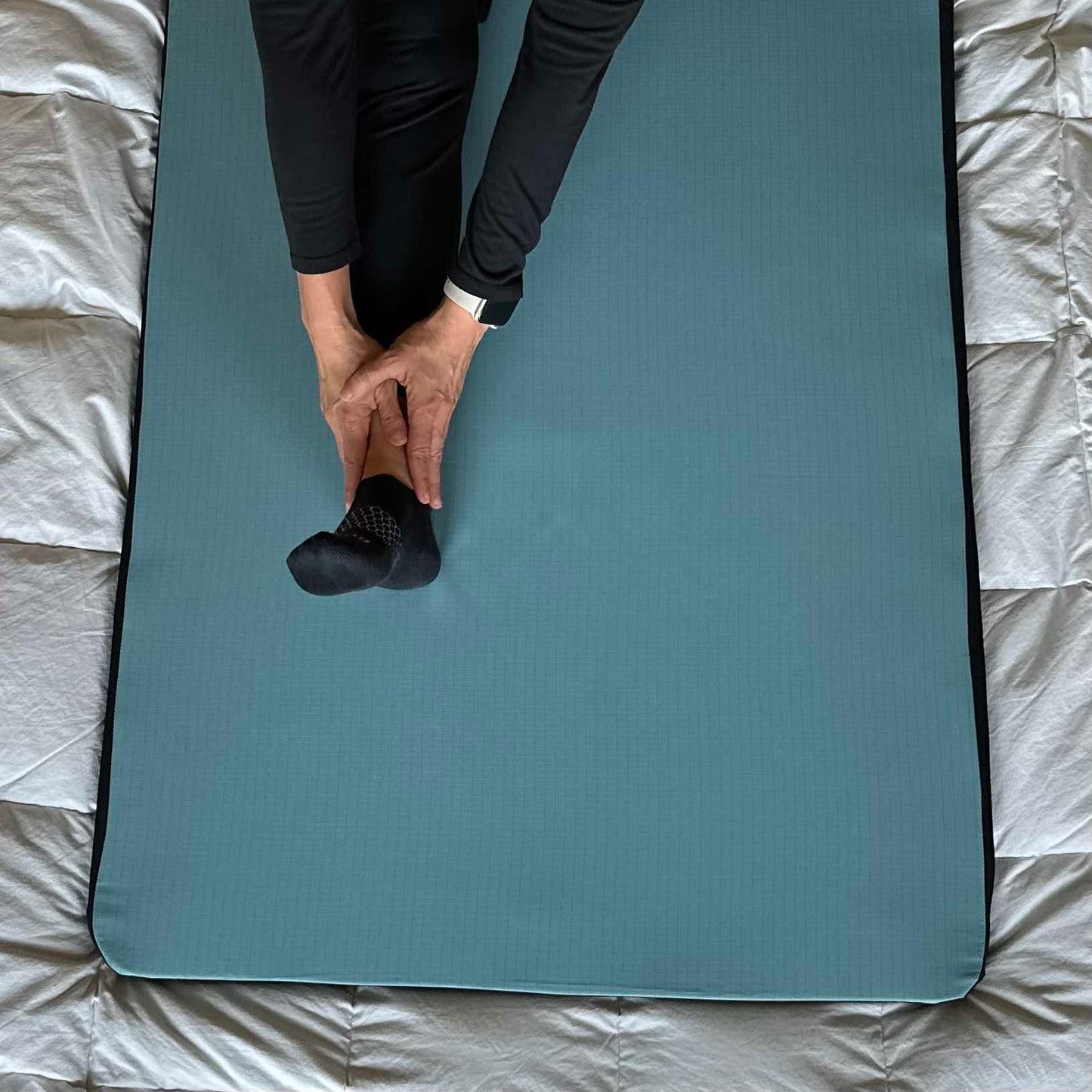 30-Day Money Back Guarantee

Made in the USA

Patent Pending

Free Shipping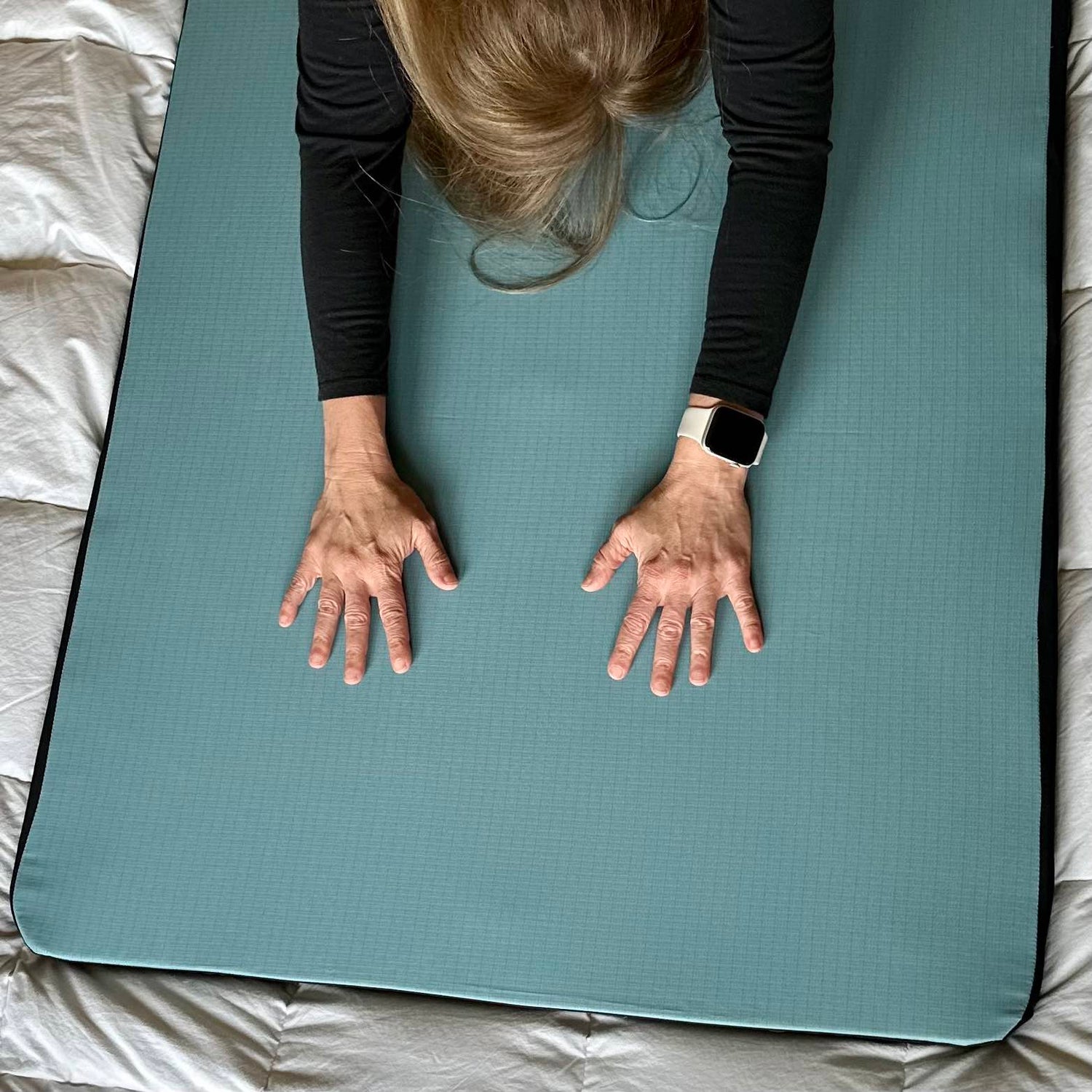 Exercise from your bed, not the floor!
If you have trouble getting up and down from the floor but still need to stretch and exercise, PhysioBoard empowers you to continue your physical therapy exercises at home, fostering greater independence and progress in your recovery.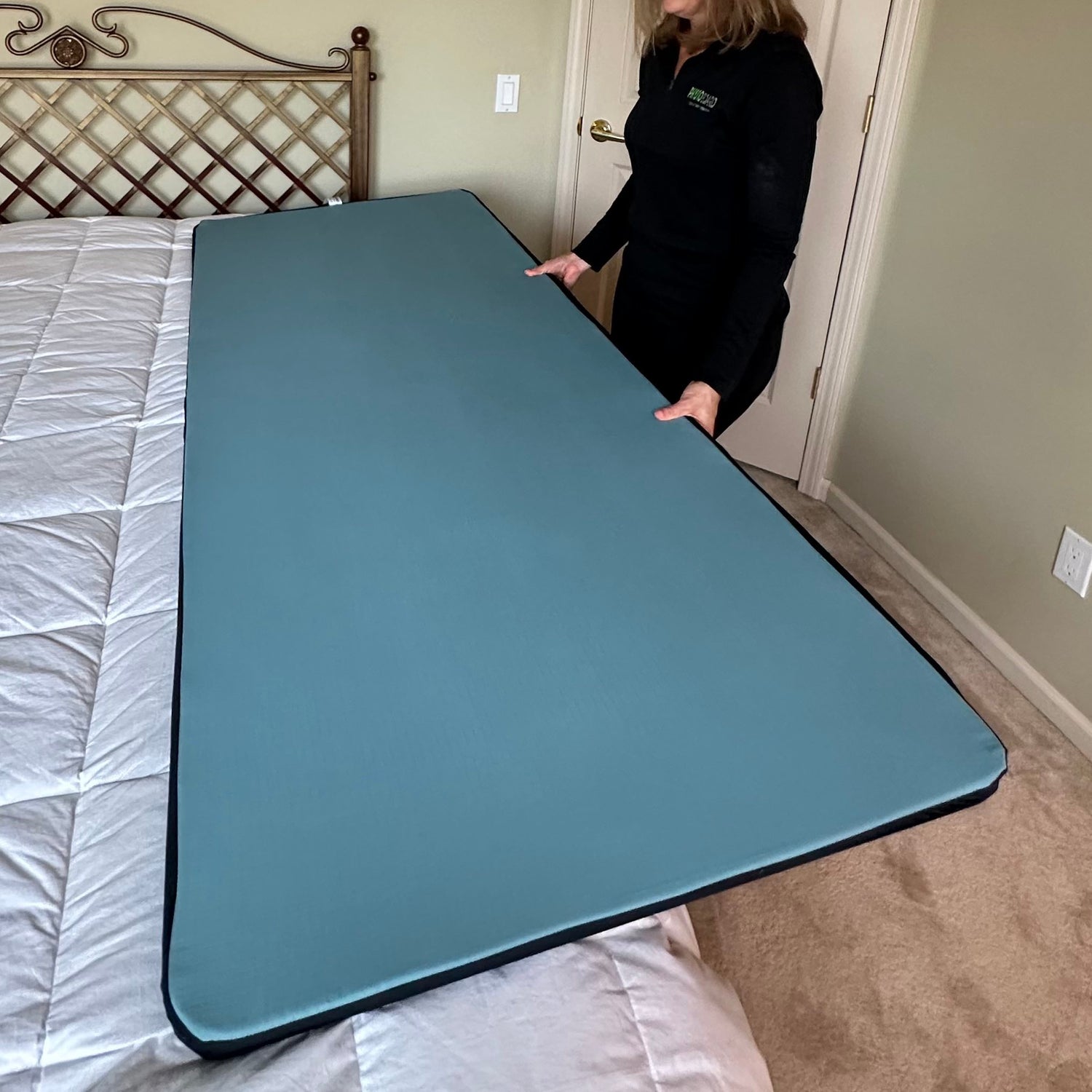 Lightweight & Easy To Handle
Easily move your PhysioBoard to and from the bed.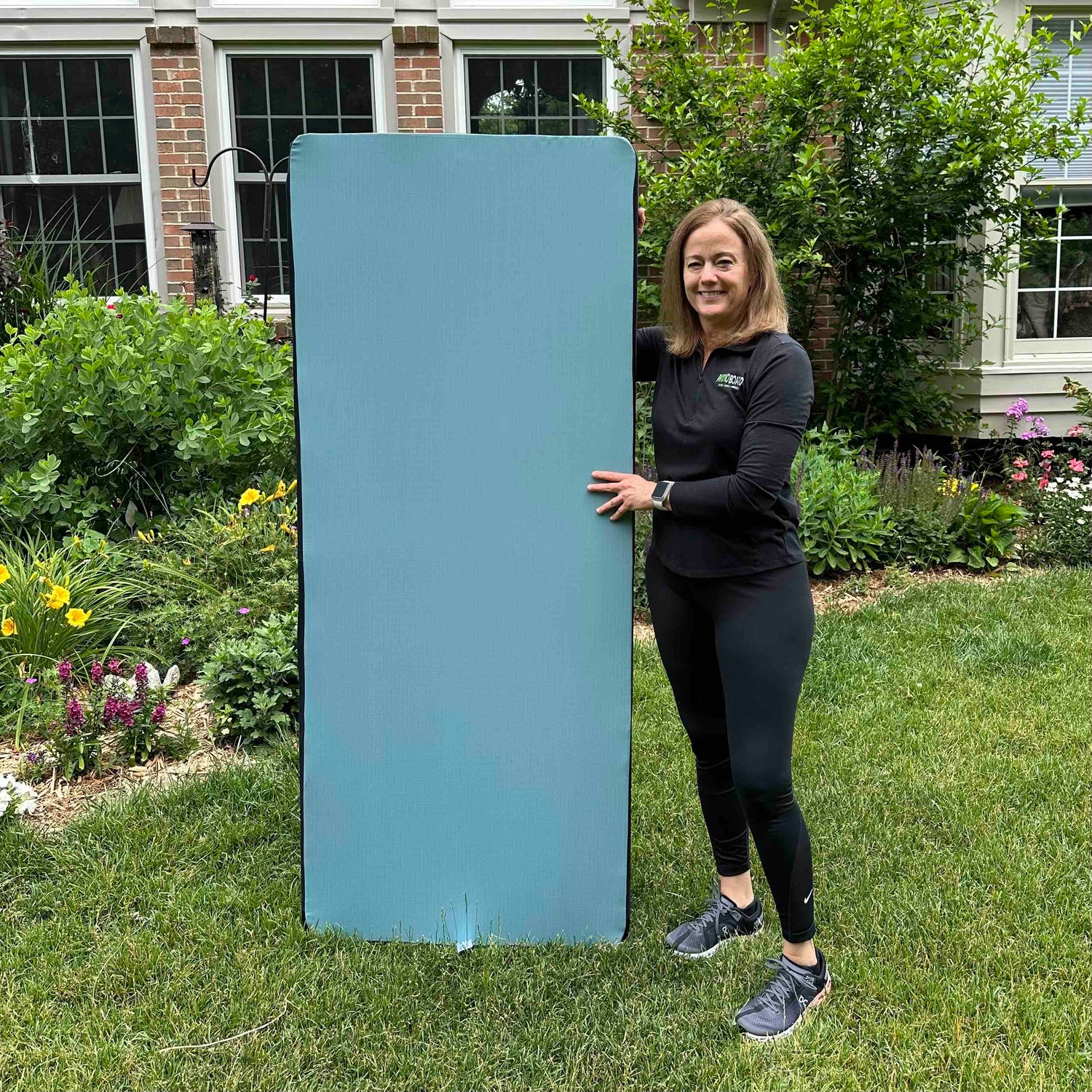 Strong & Rigid
PhysioBoard is made of a unique, honeycomb composite material used in high tech industries, which allows it to be strong and rigid, but also lightweight.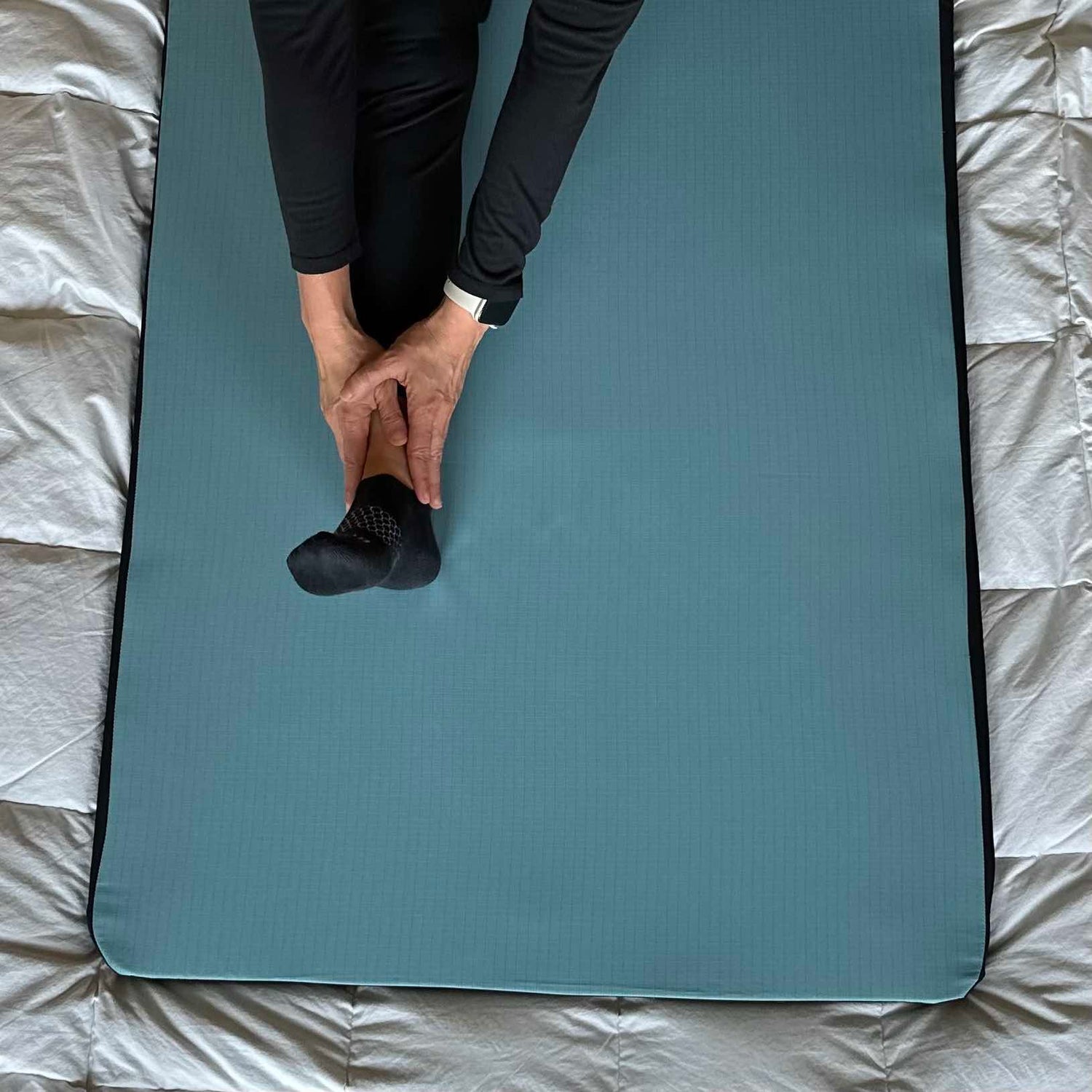 Padded Comfort
Dense 3/8" foam padding adhered to the board for comfort during your daily excercises.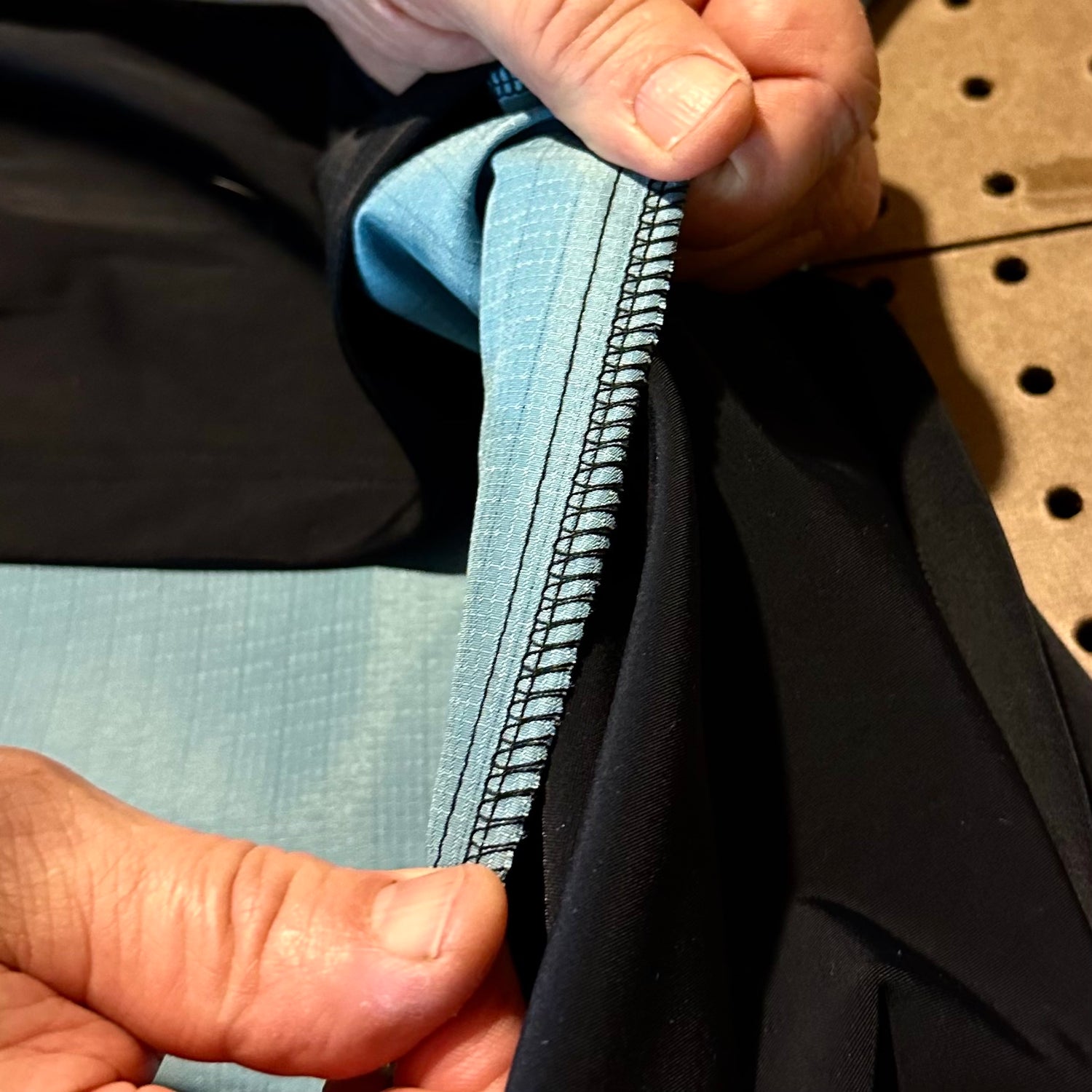 Medical Grade Fabric, Removable & Washable
A removable, machine-washable cover made from medical-grade fabric that is water-resistant. The fabric also contains carbon threads to dissipate static.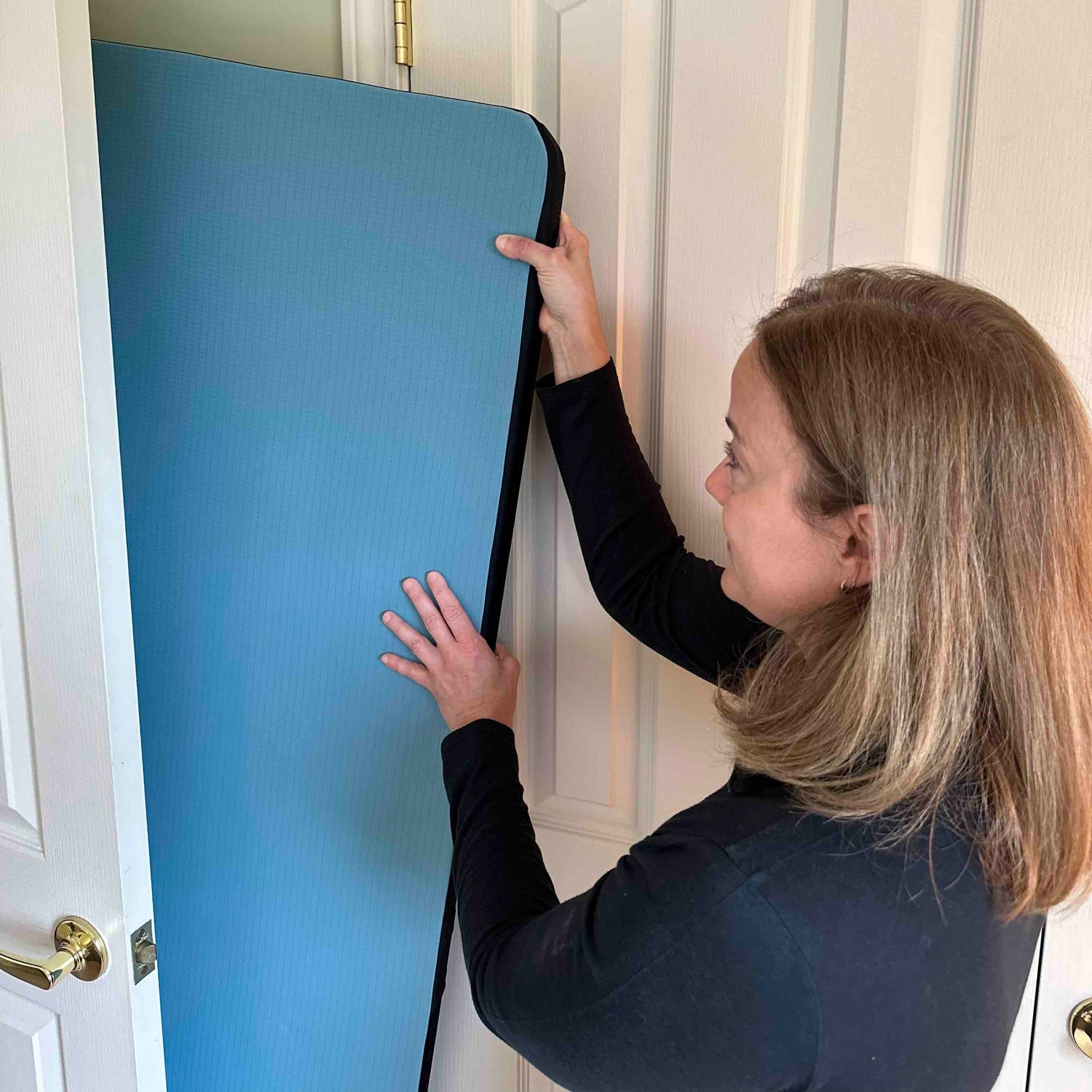 Easy to Store When Not in Use
Easily store your lightweight board in a closet, behind the door, against the bed, against the wall, or anywhere around the house!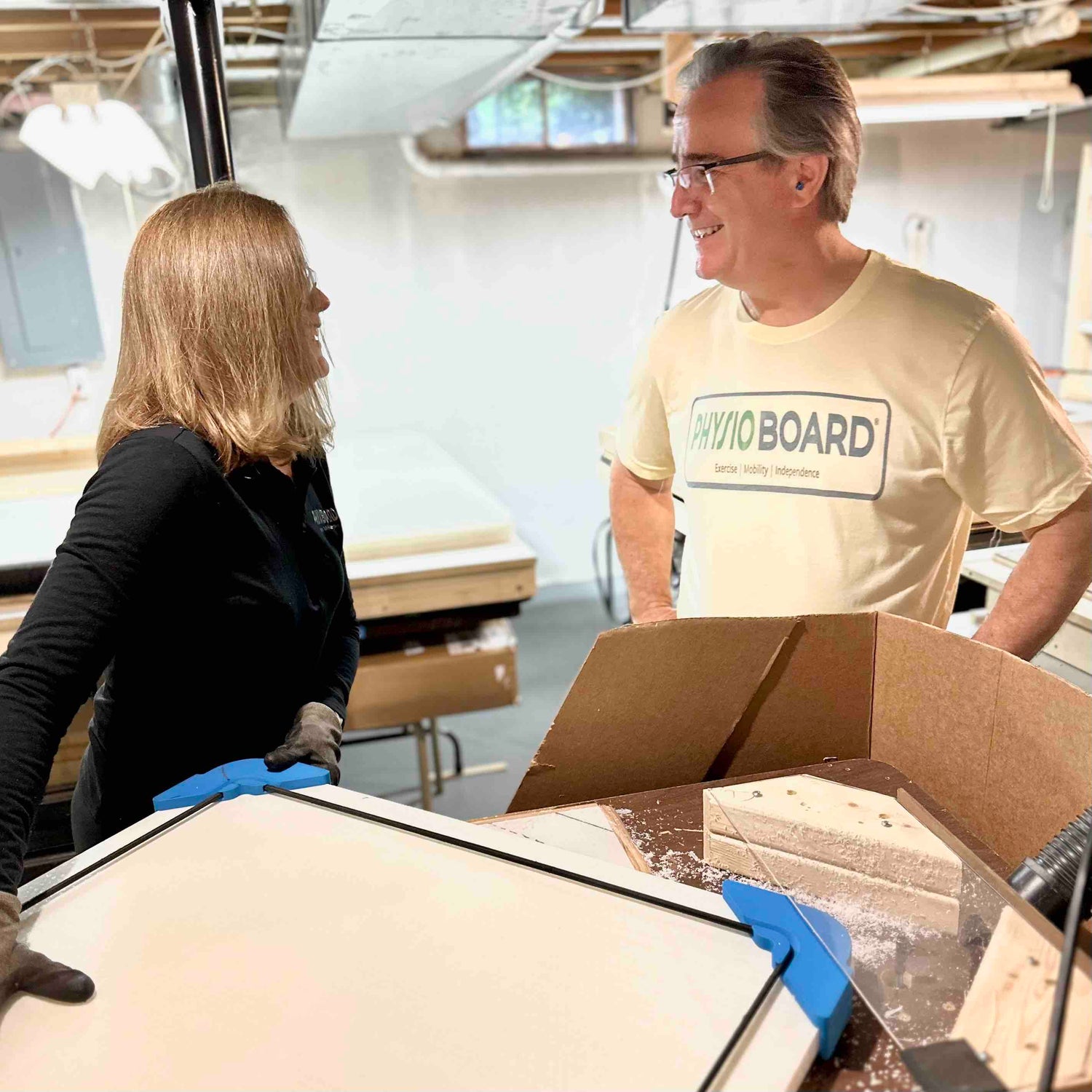 Hand made in the USA
Each PhysioBoard is made with love from our shop in Michigan, USA. This ensures the utmost quality and care is put into every PhysioBoard, with high quality materials and fair wages.
Created by Dr. Shelly Karbowski
Designed by Physical Therapist Dr. Shelly Karbowski, and Engineer Alan Porter, the PhysioBoard converts your bed into a firm padded exercise surface. If you have trouble getting up and down from the floor but still need to stretch and exercise, PhysioBoard empowers you to continue your physical therapy exercises at home, fostering greater independence and progress in your recovery. Watch our video below to learn more about the PhysioBoard.
Frequently Asked Questions
What is your return policy / 30-day money back guarantee?

If you are unsatisfied with the PhysioBoard, you can return it for a full refund. Contact us for a return authorization code and shipping label. Your PhysioBoard must be returned undamaged in the original shipping packaging within 30 days of purchase. Click here to read more information about the refund policy.
How long does it take to ship?

Each PhysioBoard is constructed by hand in Canton, Michigan. Due to required manufacturing time, all orders are shipped within 2-3 business days. Standard shipping approx. 3-5 days in transit.
Where do you ship to? Do you ship to U.S., Canada, UK, Mexico?
How much does PhysioBoard weigh?

The PhsyioBoard weighs 11 Pounds (about the same weight as lifting an ironing board, but much more simple).
Is any assembly required?

Assembly is not required. Your PhysioBoard comes fully assembled. Just remove the packaging and it is ready to use.
Does it fold?

No, the PhysioBoard does not bend or fold. It comes in one piece ready to convert your soft bed into a firm, supportive exercise surface.
Is it padded?

Yes, the PhysioBoard comes with 3/8" thick closed cell polyethylene foam padding. The closed cell type foam provides extra cushion and moisture resistance for easy cleaning.
Do you have exercise videos?
5 Star Reviews From Real Customers
Lawrence, age 75

"For many years, I have had a daily routine at home involving core strengthening for my lower back and hamstrings. I've been using the PhysioBoard now for more than a year and I love it. It has transformed the way I exercise. It enables me to do my "floor" stretching exercises on a surface that is the optimum blend of comfort and firmness. It truly makes the daily routine of stretching and strengthening more effective and more enjoyable. It is lightweight but extremely durable."

Mary, age 83

"I'm 83 and still active. I credit my mobility and independence to daily exercise, but I can no longer get down and up from the floor comfortably. The PhysioBoard allows me to continue to exercise. And it's light enough to move it behind a door when I'm done. I love it!"

Karen

While I can get down to the floor to exercise, it's not easy and getting up is even more difficult. PhysioBoard provides the perfect elevated surface to continue my exercises. Thanks a million for helping me keep my back happier!"

Marsha, age 72

"I was seeing real improvement in my flexibility and mobility with physical therapy after my hip replacement surgery. But, I couldn't perform most of the exercises the therapist prescribed at home because I couldn't get down and up from the floor. It was frustrating. When I got the PhysioBoard, it made it easy and safe to continue my exercises on my bed. By doing my exercises regularly, I have been pain free and much more active."

Robert, age 55

"The PhysioBoard was an important tool for me to use during the first few weeks recovering from knee replacement surgery. It allowed me to continue with at home exercise when my mobility was limited. The board is extremely light for its size and positioning on the bed was very easy. Great product!" 

Jeff

"After my knee replacement surgery, I could not get on the floor to exercise. Since the board is elevated on the bed, it was easy to use and allowed me to continue my exercises, which has improved my mobility and reduced pain. A wonderful tool!"

 Donna, age 78

"We were going to invest in an exercise bed since neither my husband nor I can get up and down from the floor to do our exercises, but they are expensive and take up too much space. Then our therapist recommended the PhysioBoard. It's light enough to move from the bed to the closet and is strong enough to allow both of us to do our exercises safely. We both feel so much better when we do our recommended exercises and stretches!"

Eileen, age 74

"I have been successfully using the PhysioBoard for three months and have been able to easily lift and reposition the device when needed. The PhysioBoard is the precise size to be vital to my exercise routine. Because I do not have to get on the floor to exercise, I am more inclined to do so on a regular basis. The construction of the PhysioBoard is perfect. The cushion on the board provides adequate support while offering enough pressure relief to enable me to tolerate my exercises while allowing me to improve the length of my sessions. I was also pleased that the cover of the board was a washable fabric… This is a terrific exercise device!"

Karen Tintori, age 73

"I've been in and out of physical therapy regularly for thirty years. I love the PT gym exercise tables -- comfy, wide, calf high, easy to get onto and off. I'd seriously considered buying one for our basement because while getting down on the floor to do "home" work is easy, as I age, getting up means walking on my knees to a waist high surface so I can push myself up. It was tough to do my home routine on the floor, tougher to do it on a memory foam bed.The PhysioBoard has been a total game changer for me. The perfect length and width for clamshells, twists, rotations. I call my PhysioBoard my life support system, a great motivator for maintaining my core and spine health."
Order Your PhysioBoard® Risk-Free Today With Our 30-Day 100% Moneyback Guarantee
If you don't love your PhysioBoard, simply contact us within 30-days to return your board for a 100% refund.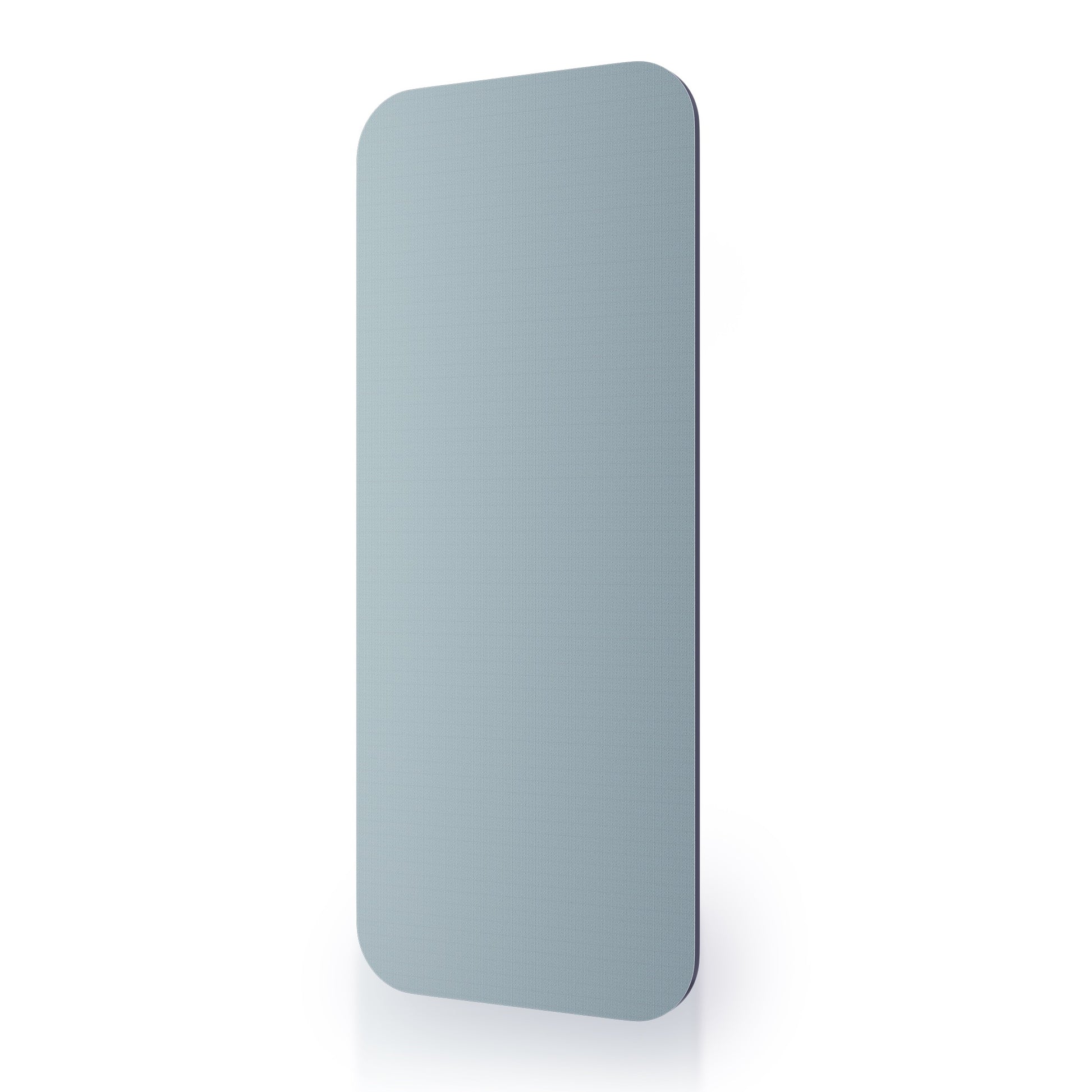 PhysioBoard
Regular price
Sale price
$295.00
Unit price
per
Sale
Sold out
View full details